A leader and innovator in hazard mitigation, disaster recovery planning, and climate change adaptation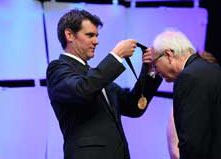 The knowledge, the creativity, and the expertise that guided the American Planning Association and its Hazards Planning Center to an almost indispensable leadership position in the field of urban planning with regard to natural hazards is now available to help your organization directly with its challenges in hazard mitigation, disaster recovery planning, and climate change adaptation. On May 31, 2017, James C. Schwab stepped down from his long tenure as Manager of the Hazards Planning Center to undertake an active "five-point retirement plan" that includes, as a major element, selective consulting roles.
Schwab Receives Prestigious ASFPM Award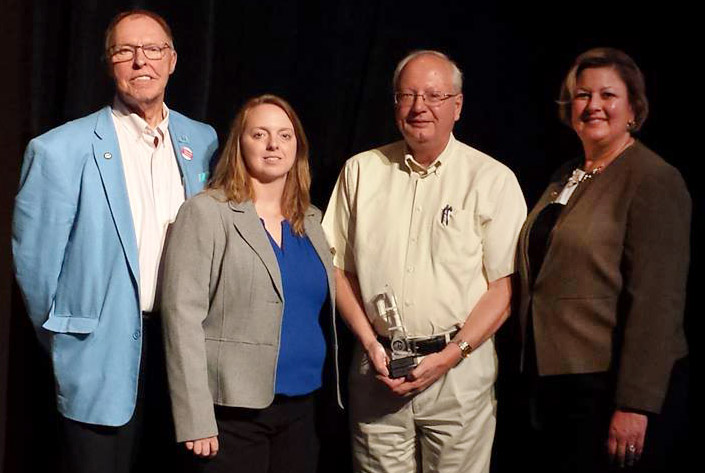 Jim Schwab has received the most prestigious award of the Association of State Floodplain Managers. The announcement of this rare award occurred at the ASFPM annual conference in Phoenix during the awards luncheon on Thursday, June 21.
The ASFPM web site describes the award as follows: "The Goddard-White Award is named in honor of the contributions made to floodplain management by Gilbert White (1911- 2006) and Jim Goddard (1906-1994). This award is given by ASFPM to individuals who have had a national impact carrying forward the goals and objectives of floodplain management. It is an indication of the level of esteem the association holds for the two namesakes as well as the recipients, and is ASFPM's highest award. It is not necessarily presented every year."
Jim joins a list of nationally-recognized advocates for hazard mitigation and disaster recovery that includes Jon Kusler, Executive Director of the Association of State Wetland Managers; French Wetmore, co-author of FEMA's Community Rating System; Mary Fran Meyers, former co-director of the Natural Hazards Center; and the late Margaret Davidson, Director of NOAA's Coastal Services Center (now the Office for Coastal Management).
The Association of State Floodplain Managers is an organization of professionals involved in floodplain management, flood hazard mitigation, National Flood Insurance Program, and flood preparedness, warning and recovery. ASFPM is a respected voice in floodplain management practice and policy in the United States because it represents flood hazard specialists of local, state and federal government, research community, insurance industry and the fields of engineering, hydrologic forecasting, emergency response, water resources and others.
Congratulations, Jim!
(In the photo, left to right: Larry Larson, ASFPM Director Emeritus/Senior Policy Advisor; Maria Cox Lamm, ASFPM President and NFIP Coordinator for South Carolina; James Schwab; and Ingrid Wadsworth, ASFPM Deputy Director.)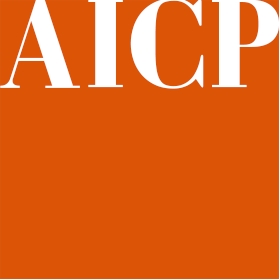 Fellow of the American Institute of Certified Planners (FAICP)
In a career spanning more than three decades, Jim's professional achievements led to his designation in 2016 as a Fellow of the American Institute of Certified Planners (FAICP), the highest honor in the planning profession. In bestowing this honor, the College of Fellows noted:
"Jim Schwab has been pivotal in innovating and leading the integration of natural hazards into planning practice. Through his leadership spanning more than two decades in APA's research department, and since 2008 as manager of the APA Hazards Planning Center, he has played a central role in creating and shaping a new subfield of professional planning. He has researched the use of planning tools to reduce natural hazard risks and tirelessly advocated for them. He has also published several seminal reports. His work has changed the practice by making pre-disaster mitigation planning and post-disaster recovery planning integral parts of what professional planners do."
Teacher | Author | Public Speaker
Never content to sit on the sidelines, Jim is also spending his time on some new book projects; teaching as an adjunct assistant professor in the University of Iowa School of Urban and Regional Planning; continuing his popular "Home of the Brave" blog; and public speaking. His first two planned books will explore the history and consequences of the 1993 and 2008 Midwest floods. Because Jim is also a trained, experienced journalist and well-published author, clients can expect highly effective, articulate written and spoken communication in addition to his technical expertise in planning.
To contact Jim about potential consulting roles, click here.
NEW OPPORTUNITY: Fall Graduate Course at the University of Iowa
Seeking credits toward a graduate degree in urban and regional planning? Jim's three-credit course at the University of Iowa's School of Planning and Public Affairs, "Planning for Disaster Mitigation and Recovery," is now available as a
Click here to register.
Questions? Email Jim at [email protected]
Click here to download the course flyer.